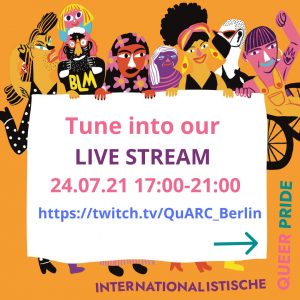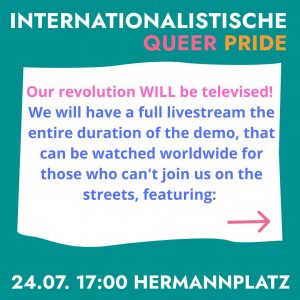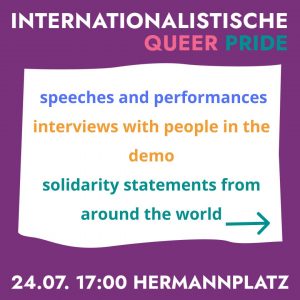 Demo livestream event
24.07.21
17:00-21:00
https://twitch.tv/QuARC_Berlin
Our revolution WILL be televised!
We will have a full livestream for the entire duration of the demo, that can be watched worldwide for those who can't join us on the streets, featuring:
speeches and performances
interviews with people in the demo
solidarity statements from around the world
To safeguard the privacy of all participants we will not film the crowd, we will only film people who consent to appear on camera. Our filming crews will be indentifiable and wearing high-visibility vests – please approach them if you have any privacy concerns!