Demo route, water fountains, and public toilets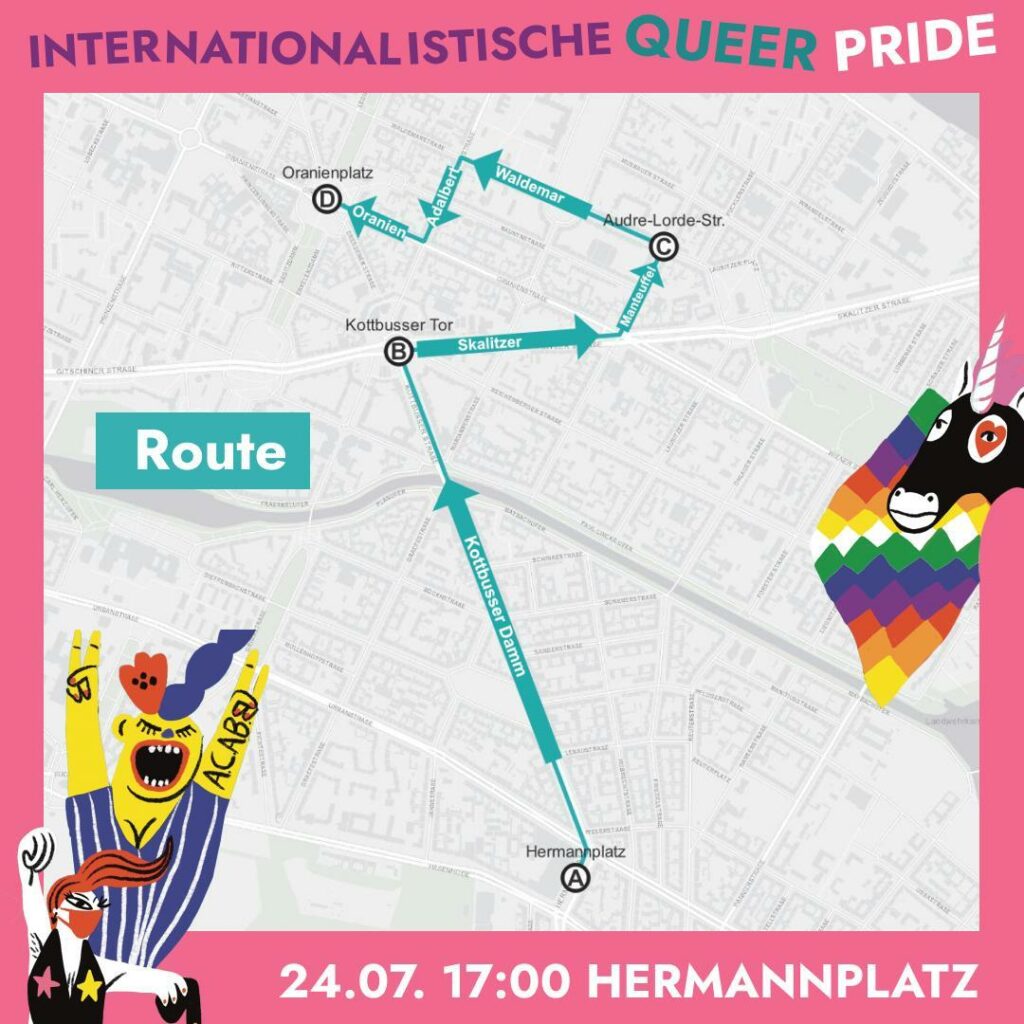 We will begin the demo at 17:00 with speeches at Hermannplatz.
From there the march goes along:
Kottbusser Damm — Kottbusser Tor — Skalitzer Straße — Audre-Lorde-Straße (previously Manteuffelstraße) — Waldemarstraße — Adalbertstraße — Oranienstraße — Oranienplatz.
Then we will stay at Oranienplatz for speeches, peformances and music until 22:00.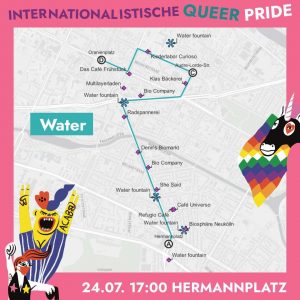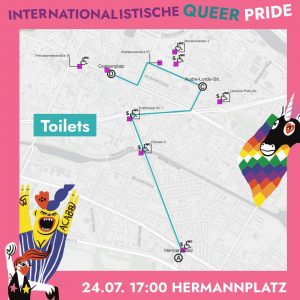 Water and toilets
Here are the places you can find free drinking water along the route, and public toilets. We recommend you bring a drink bottle and refill it as needed. 💦
More refill points can be found here http://www.refill-berlin.de