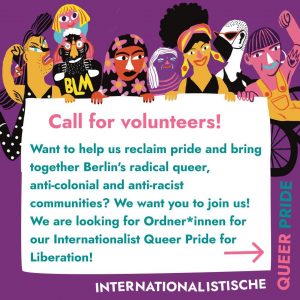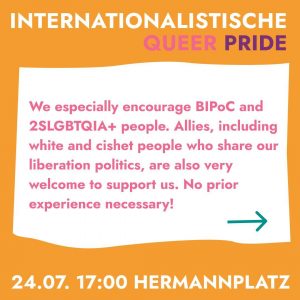 Want to help us reclaim pride and bring together Berlin's radical queer, anti-colonial and anti-racist communities?
We want you to join us!
We are looking for Ordner*innen for our Internationalist Queer Pride for Liberation!
We especially encourage BIPoC and 2SLGBTQIA+ people. Allies, including white and cishet peopel who share our liberation politics, are also very welcome to support us. No prior experience necessary!
Want to get involved?
Email us at iqpb@riseup.net